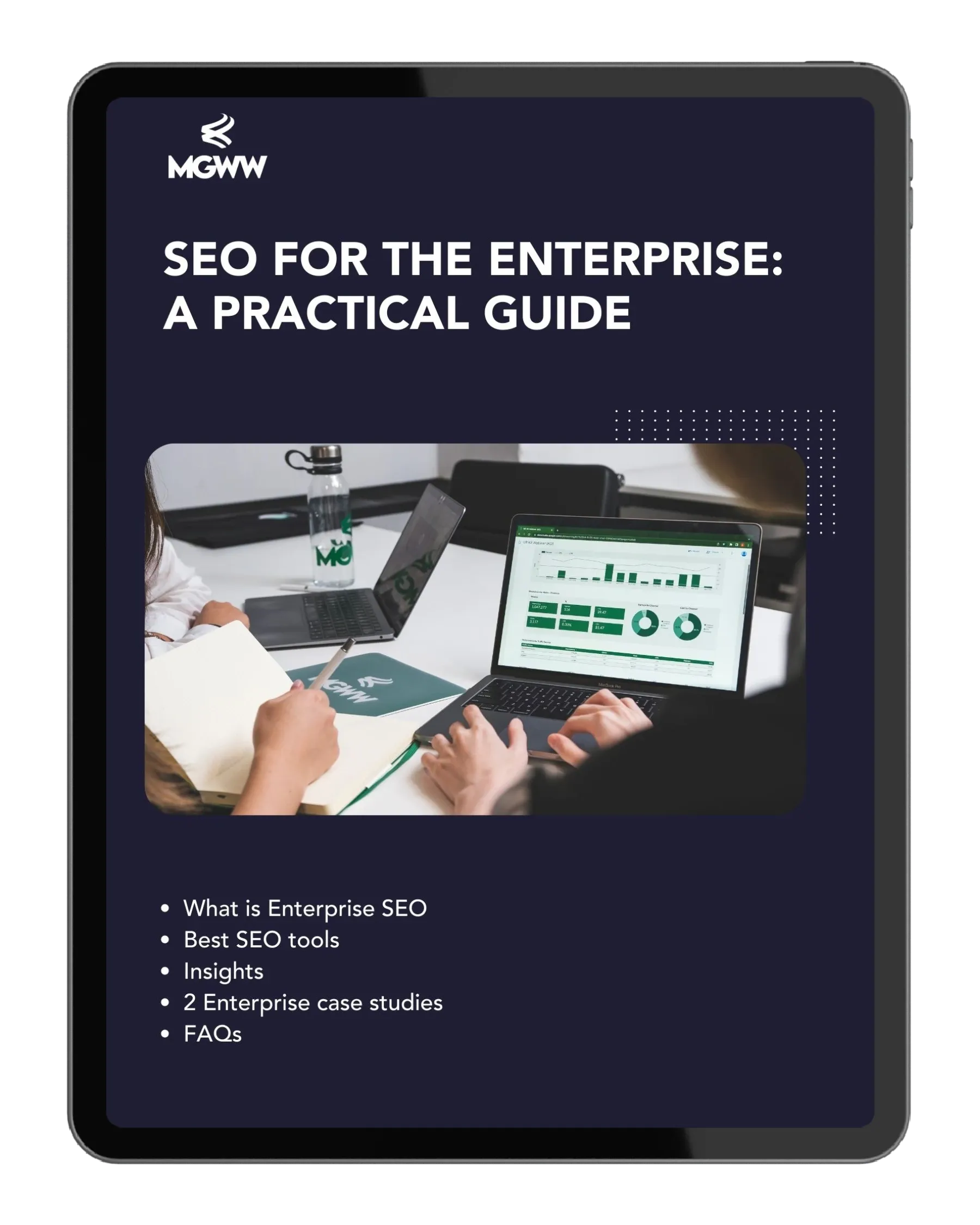 Large enterprises have more varied target markets than mid-market clients, often operate internationally, and may have dedicated internal teams with complex approval processes.
How to properly plan and execute an enterprise SEO campaign?
Fill in the form below and get a free e-book.
The Memorable Marketing by MediaGroup podcast series interviews leading senior marketers worldwide on all things marketing, campaigns, strategy, building awareness and everything that makes a brand successful.
Join the conversation by leaving your thoughts and questions, and we will be happy to chat with you. If you want to discuss your business marketing strategies in more detail or join our podcast as a guest, please reach out to us at: [email protected]
Latest Insights
Article
Opting for Evergreen Content (EGC) as part of an effective SEO strategy is not an either/or scenario. You can proceed with your existing content plan and introduce an EGC strategy for generous increases in your ROI.
Written by Clarissa Siu
Quarterly marketing insights in our newsletter
We are committed to helping you get the best results in your digital marketing game. Our experts will give you actionable insights and knowledge, based on our experience, to tackle the biggest marketing challenges. Unsubscribe at any time.
Mediagroup Worldwide processes the above information in order to subscribe you to the newsletter. Privacy Policy